Domestic Decorators and Professional Advice
With many years of satisfied customers with our qualified and experienced staff, you can be assured of a high quality service and finish to your property, we can cater for all you needs and requirements as well as carrying out the redecorations whilst you are away or prior to moving in or the purchase of a property.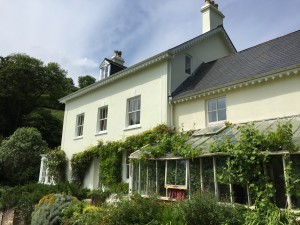 Interior House Painting
Woodwork: Painting, Staining, Varnishing
Walls: Plastering, Emulsioning, Lining, Hanging of all Wall Coverings
Ceilings: Plastering, Emulsioning, Lining
Exterior House Painting
Woodwork: Painting, Staining, Varnishing.
Guttering & Downpipes: Cleaning out, Painting if required.
Masonry: Repairs, Treatment with fungicide solution if required before applying Masonry paint.
Windows: Raking out loose putties and re- putty where required, before painting. Also glazing where required (supplying and fixing broken or cracked glass)
Metalwork: Applying appropriate metal primer before painting.
We take pride in all our jobs, large or small. We will spend time with you in a consultation to find out what it is you want for your property and hopefully we can help you achieve it.
Our Service
Free Estimates/Quotations.
Professional Advice: We will do all we can to give you advice on matching colours and getting the finish you want.
Quality Materials: We use only the best quality materials at all times to ensure the work we carry out at your property lasts as along possible.
Protection of fixtures & fittings: We will protect all of your property by laying dust sheets on the floor and covering furniture with polythene sheeting.
On completion of the works we will clean and vacuum the room.
Inform you: We will inform you of the dates and times we will be carrying out works and inform you when scaffolding is going to be erected (if required).
Domestic Decoration Gallery